Porch String Music proudly represents these artists:
Tracy Jane Comer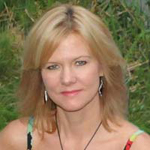 Award-winning contemporary singer/songwriter and multi-instrumentalist (guitar, piano, cello, violin, viola, bass, hanmmered dulcimer). Tracy's multi-flavored and dynamic alternative acoustic music is subtly influenced by a varied background that includes classical, pop/rock, folk, show tunes, choral music, and early music...plus even a touch of blues/jazz. Tracy performs primarily in the midwest and southeast, as a soloist (using guitar and piano) or with supporting vocalists and instrumentalists. She also plays with several other active ensembles and collaborations including those shown below.
Tracy's current repertoire includes tunes from dozens of artists from today and past decades in many styles in addition to some of her own award-winning originals, which have been broadcast on radio in the Americas and abroad. She has opened or shared shows with notables such as Dar Williams, Willy Porter, The Wailin' Jennys, Holly Near, L.J. Booth, Ellis Paul, Peter Mulvey, Nathan Rogers, Joe Jencks, and more. She was named Instrumentalist of the Year by the Madison Area Music Awards (2008) and has been featured in Guitar Player magazine.
Website: www.tracyjanecomer.com
Purchase CDs at CD Baby: www.cdbaby.com/Artist/TracyJaneComer
---
Common Chord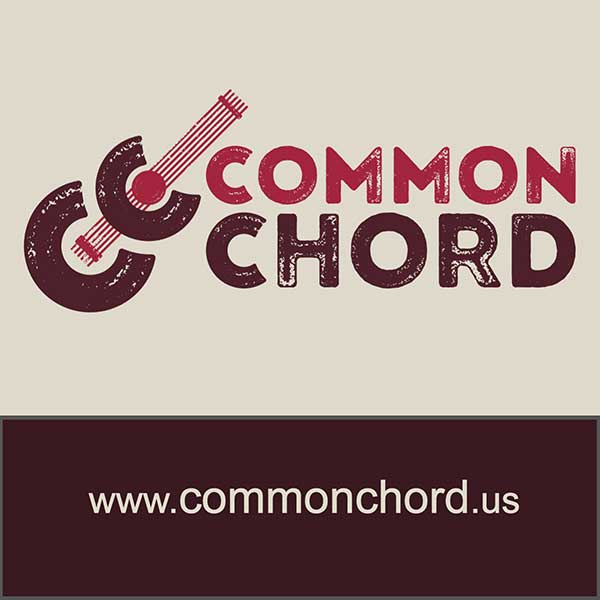 Common Chord is an acoustic collaboration directed by Michael Bryant and Tracy Jane Comer, two award-winning singer-songwriters and multi-instrumentalists. The two teamed up again as of December 2015 after a long break. Both were members of the former Madison-area trio Sticky Fingers from the early to mid-2000s (see below), and they have worked as a duo on occasion during the years since. Michael is a singer and songwriter/composer and plays guitar, bass, and mandolin. Tracy is a singer and songwriter and composer/arranger also, and plays guitar, fiddle (violin and viola), cello, bass, piano, and hammered dulcimer. Joining Michael and Tracy in this project are Bruce Buttel (singer/songwriter and guitar), Delores Jenison (vocals), Faye Bruggink (clarinet, bass), and on occasion, Alan Maslowski (percussion/drums). They perform originals plus unique covers from the likes of Tom Waits, the Beatles, Robert Johnson, Cheryl Wheeler, and more, with flavors of folk, blues, swing, country, pop, and jazz.
Website: www.commonchord.us
Purchase CD at CD Baby: www.cdbaby.com/cd/commonchord
---
Sticky Fingers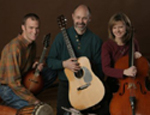 (Defunct but see recordings) Acoustic folk/roots trio featuring Michael Bryant (vocals, guitar, mandolin, bass), Damon Bourne (guitar, mandolin, banjo, vocals), and Tracy Jane Comer (cello, fiddle, guitar, hammered dulcimer, vocals). Sticky Fingers focuses on traditional folk, roots, and Celtic music, plus their own original folk-flavored creations. They create layered, melodic, and satisfying music for listeners of all musical persuasions.
Website: www.stickyfingersmusic.com
Purchase CDs at CD Baby: www.cdbaby.com/cd/stickyfingers
---
Likely Stories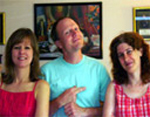 (Defunct but see recordings) Ecclectic acoustic trio featuring Tracy Jane Comer, Dave Schindele, and Nancy Rost. Likely Stories is a Madison-based group of three singer/songwriters who share songwriting and lead vocal duties and accompany each other on backing vocals, keyboards, cello, guitar, percussion, and sometimes fiddle, melodica and more, covering a wide range of styles. Members of the group have active solo careers in addition to their work with Likely Stories.
Website: www.likelystories.us
Purchase CDs at CD Baby: www.cdbaby.com/cd/likelystories
---
Others
Other associated artists/groups have include Acoustic Alloy, Alchemy Ensemble, Elixir Chamber Trio, and 3 of Cups.